Multifocal contact lenses: also for your astigmatic patients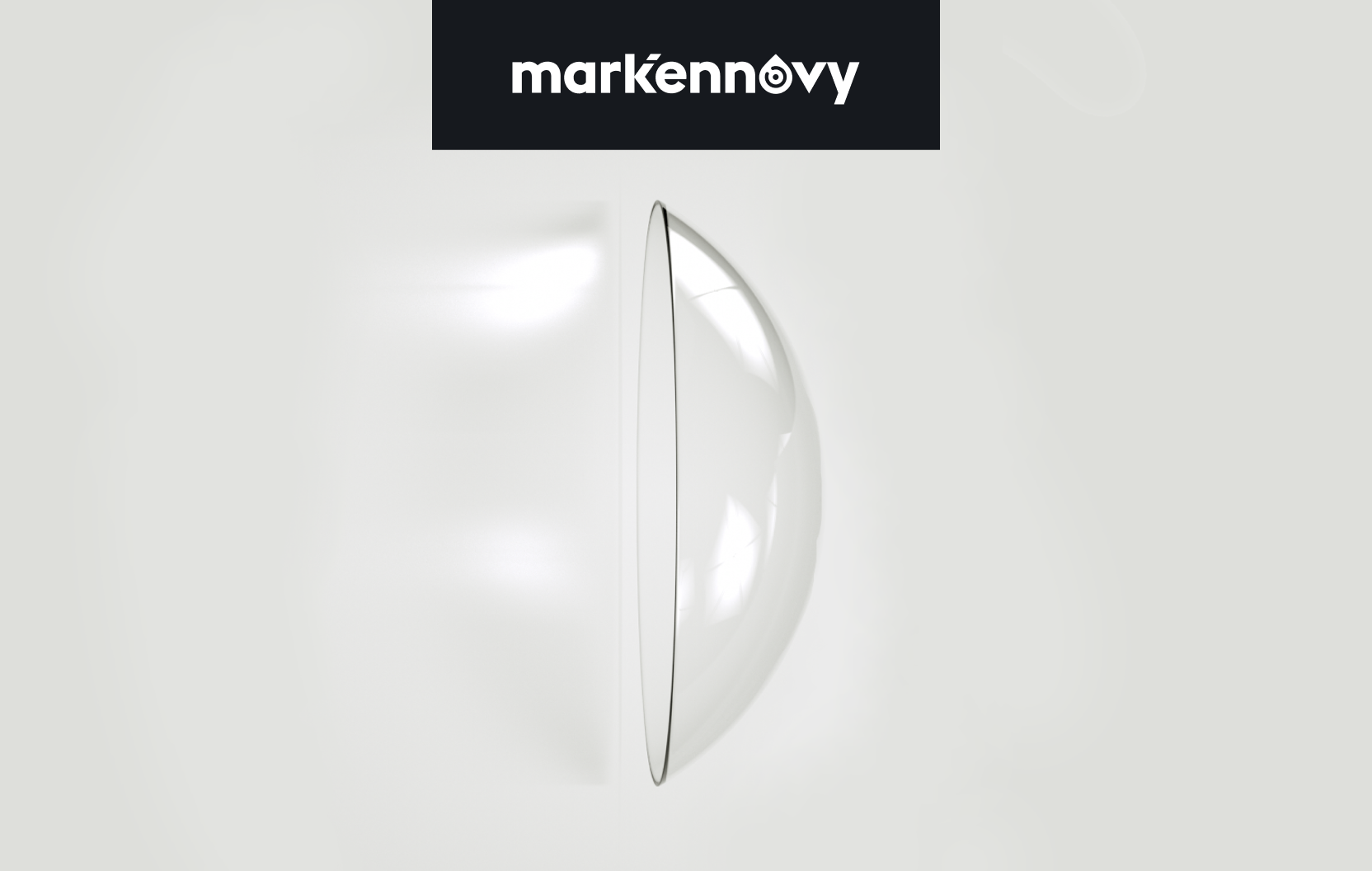 mark'ennovy specialises in multifocal soft contact lenses for all types of presbyopic eyes and levels of astigmatism.
Did you know that…
Holden et al. estimated that the global prevalence of presbyopia is increasing to 1.8 billion people by 2050?​ This is the reason why contact lenses for presbyopia are gaining momentum:
Contact lenses, in general, offer a cosmetic advantage over spectacles.
Humans live in a digital era that is demanding with our vision at all distances.
Fitting techniques, lens designs and troubleshooting for presbyopes give more reliable results.
Leading the way
Multifocal (MF) and multifocal toric (MFT) designs for contact lenses are around for a while now and mark'ennovy has always led the way in terms of R&D and innovation. Thanks to our precision technology, all our monthly lathed contact lenses have MF and MFT versions. Moreover, mark'ennovy has developed four different materials and three unique designs for presbyopia.
On one hand, we manufacture two silicone hydrogels (Blu:gen and Saphir Rx) and two bio-inspired hydrogels (Gentle 80 and Gentle 59). Thanks to these four materials, you can assure a perfect fit to the wearer's ocular surface. As a result, you can ensure consistent vision and reduce symptoms of dryness and discomfort.
On the other hand, pupil size varies with age, due to accommodation, under photopic conditions, and depending on the refractive error (Cakmak, 2010). In consequence, we have modelled three designs for big (Blu:gen and Saphir Rx), medium (Gentle 59) and small (Gentle 80) pupil diameters. It should be noted that all of them are available in both centre-distance (CD) and centre-near (CN) geometries. In short, we can maximise the fitting to the visual needs of the contact lens wearer.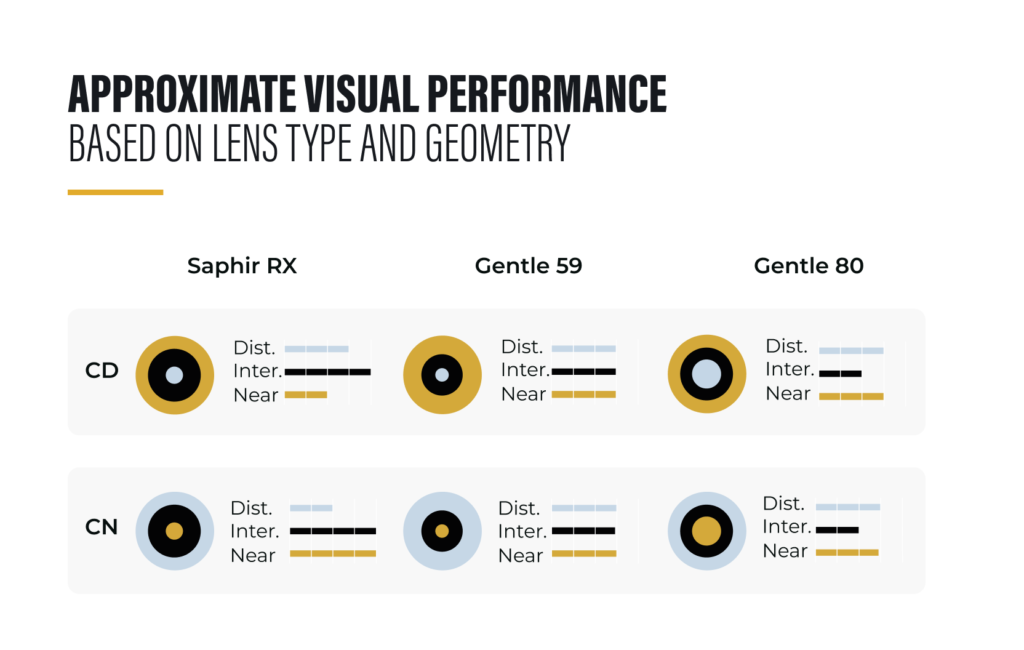 Everything there is to know
Nowadays, ECPs face a lot of decisions to select the most appropriate contact lens for the presbyopic wearer. They need to know:
Contact lens wearers: focus on understanding their eye's shape and characteristics, their lifestyle, and their expectations.
Contact lens characteristics and parameters: let us help you master our individually crafted contact lenses!
How to fit each contact lens design: use our technical support and our biometric calculator to ensure a successful fitting.
At mark'ennovy, we believe that contact lenses should be fitted with precision. That's why we manufacture our individually crafted contact lenses with an unrivalled combination of diameters and base curves. As a result, we can meet the natural variety of corneal diameters and keratometries of wearers, thus ensuring perfect centration and visual performance.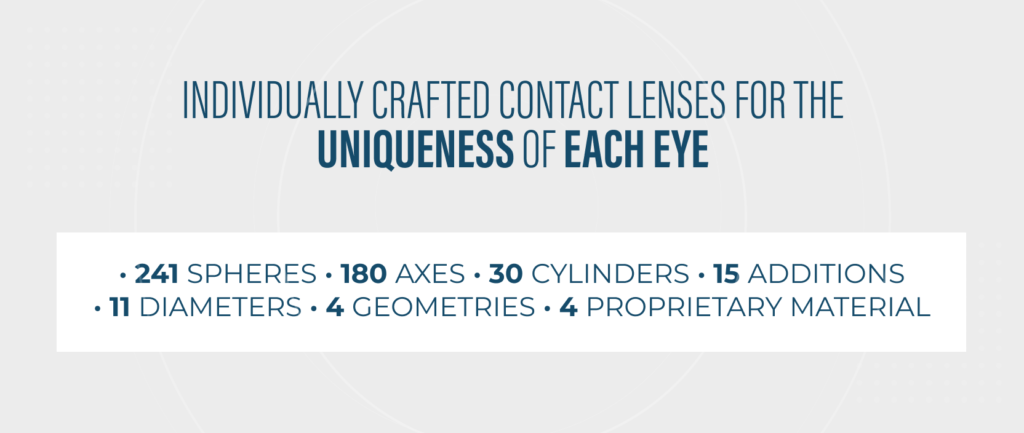 Multifocal & Toric contact lenses, consistently shipped in 72 HOURS.