How to share Accredible credentials?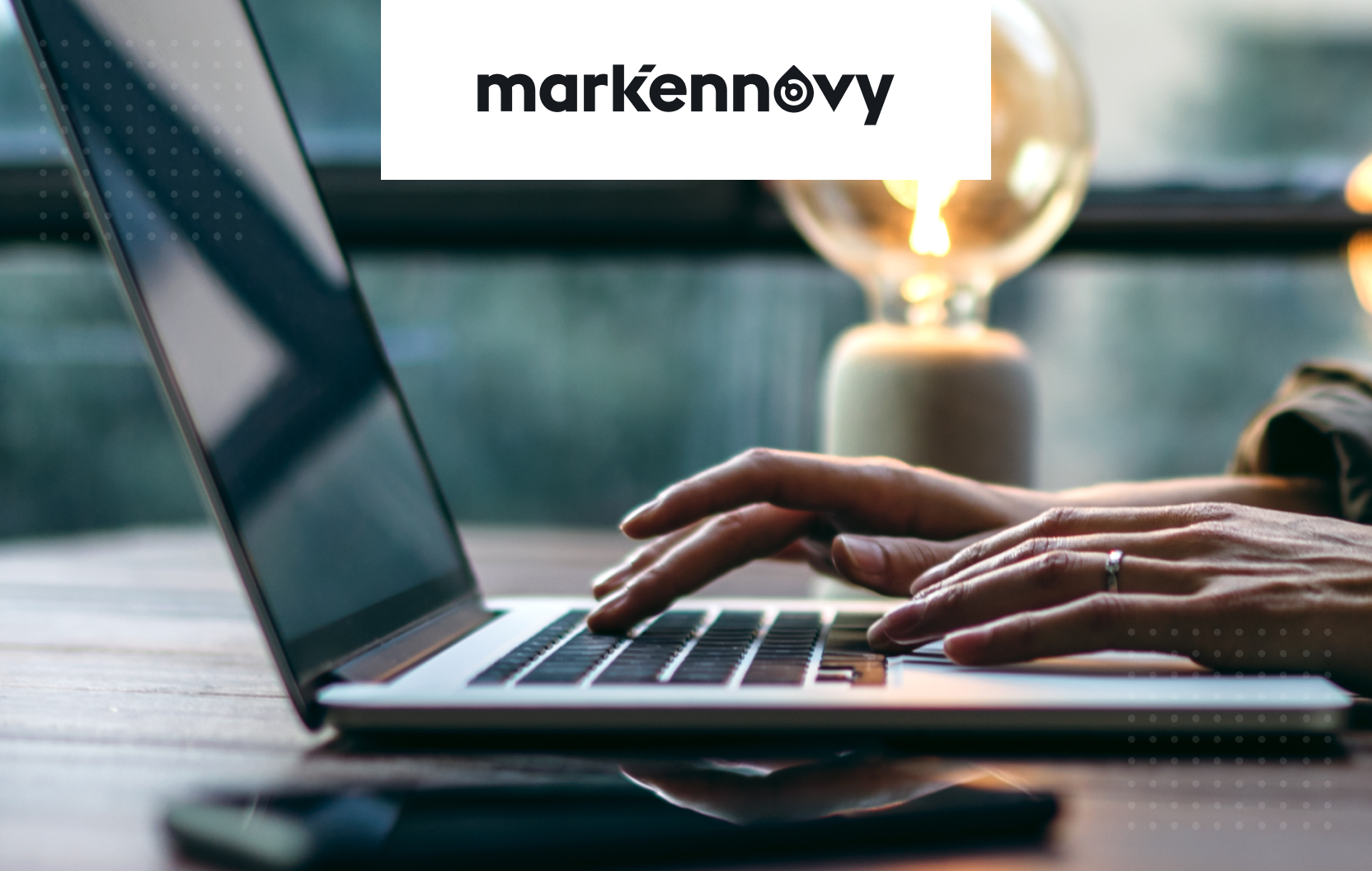 Mark'ennovy has recently started collaborating with Accredible to create and send your certificates and badges when you attend our webinars and master classes. Let's see how to share Accredible credentials.
One of the main reasons to send you a digital credential is that you can share it easily. Let co-workers, customers and potential employers alike know what you have achieved.
Sharing the URL
The Unique URL is the most valuable way you have of sharing your credential. After receiving the URL to your credential, it's a good idea to record and store the URL somewhere on your computer for later reference.
The credential is located within the web address bar of your web browser.

You can place your credential's unique URL in different places, including:
Social Media Profiles
Websites and Blogs
Digital Resumes
Email Signatures
Wherever you can think of!
By directing people interested in your credential back to the Credential View, they can verify the credential's validity and see more information about what that achievement entails, and better understand how you won the achievement.
Sharing to LinkedIn
There are two ways of adding your credential to LinkedIn:
Creating a post
You may create a post about your credential that will appear to your connections in your LinkedIn Newsfeed following these steps:
Click on the LinkedIn 'Share' button at the bottom of the credential window. If you are not already logged in to your LinkedIn account, you will be prompted to do so.
You will then be taken to LinkedIn's site, where you can choose to share as a post or as a private message.
Write a message to accompany your certificate in your post or message and click Post/Send.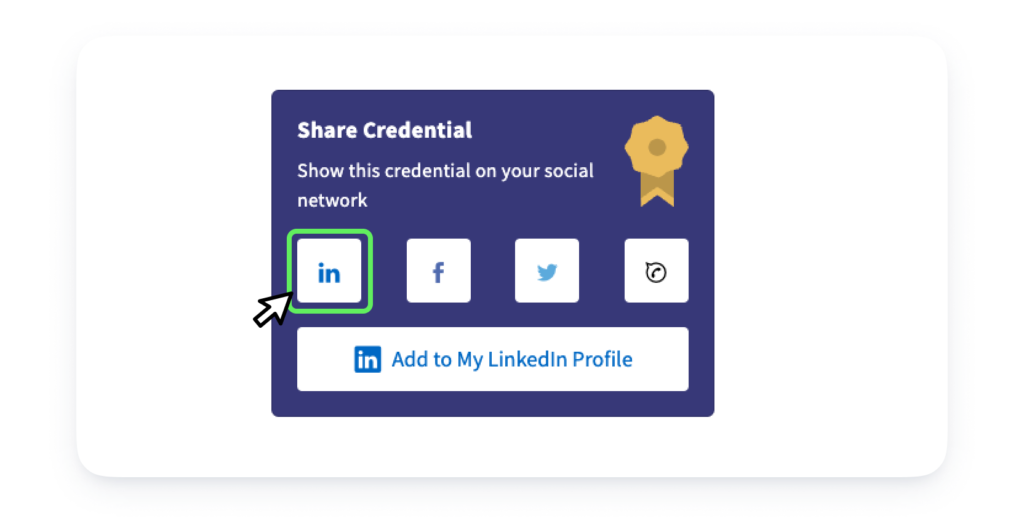 Add to LinkedIn Profile
Click the 'Add to LinkedIn Profile' button. If you are not already logged in to your LinkedIn account, you will be prompted to do so.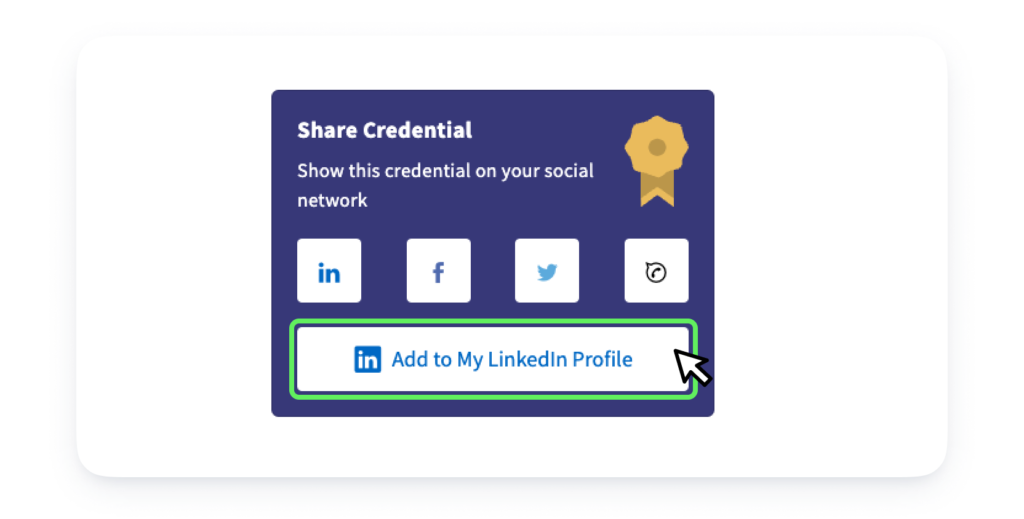 A pop-up will appear to confirm how you would like to share your credential. Select 'Add to my profile.'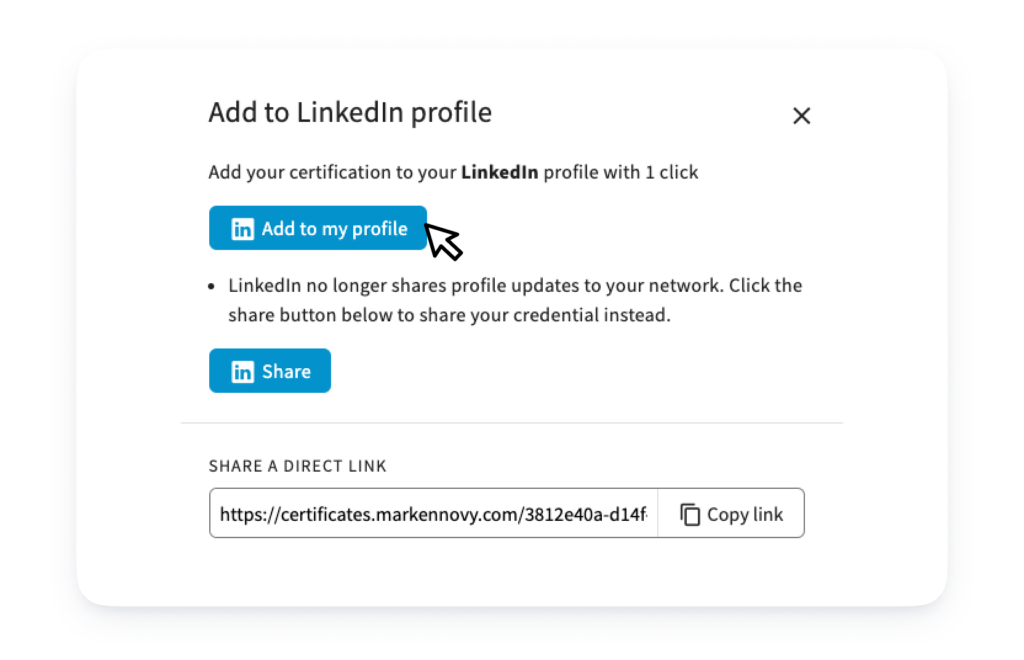 Your credential information will be automatically carried over to the 'License and Certification' form in LinkedIn. Click 'Save.'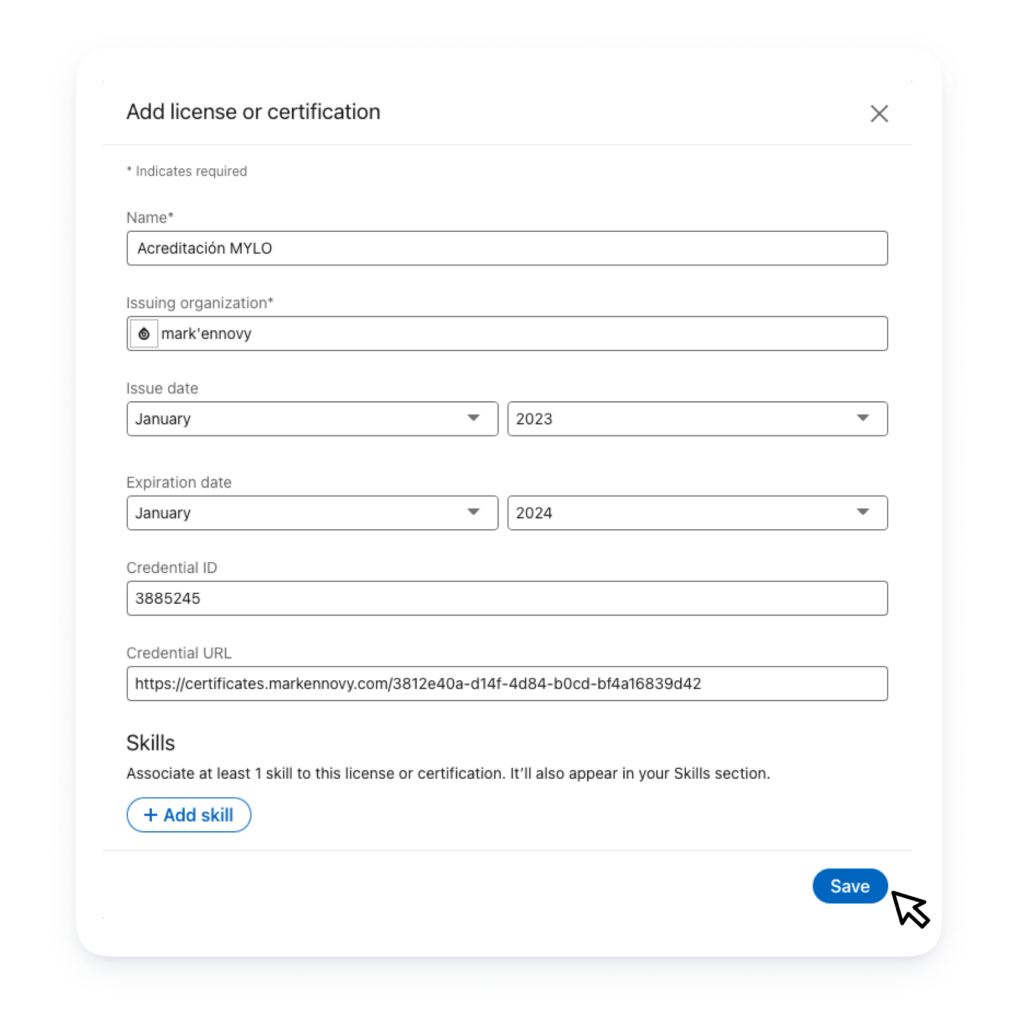 Your credential will then appear on your LinkedIn profile for as long as you would like it to be there, and anyone that clicks on the link will be taken straight to your credential view, where it can be verified.

Sharing in social media
Accredible have widgets for all the major social media channels right there on your credential view, including Facebook, Twitter, and WhatsApp. Click on a button to post to that platform.
From mark'ennovy, we hope this post helps you understand the positive impact of the Accredible credentials and learn how to share them to your audience.
Contact our dedicated technical support team for more information:
0800 328 0610 (Monday to Friday, 8.30am – 5.30pm)
We are committed to helping you ensure the best possible contact lens-wearing experience for your patients.
Are you a contact lens user and would like to know more about Mark'ennovy?
Soft contact lenses are a medical device. This is why we exclusively sell through practitioners. Please see your trusted eye care professional for more information.