Since 1997, one of our most fundamental principles has been to establish a close professional relationship with our clients – the eye care professional.
As long-standing contact lens specialists, we are aware of the clinical and commercial problems faced by optometrists and contact lens practitioners the world over. We are proud to offer individually crafted monthly contact lenses that can help overcome challenges and solve sight-related problems in a personalised and innovative way.
We invite you to join our academy, which has been created for the eye care professional.
What is the mark'ennovy academy?
The mark'ennovy academy is a free, dedicated training platform, featuring webinars and master classes, delivered by the Professional Affairs Team (see Meet the team Bio). All of the training webinars are delivered via Teams and are tailored to help you offer the best possible contact lens wearing experience for your patients.
Topics covered include
Presbyopic Contact Lenses
How to Enhance Patient Satisfaction
Myopia Management
How to Fit a Customised Contact Lens
Introduction to Myopia management & Mylo
Advance registration is required as places are limited
Next Masterclass Sessions
Upcoming training and events
New Webinars coming January 2024
Introduction to Myopia management and Mylo. Watch here.
How to Fit Custom Soft Contact lenses. Watch here.
Webinar: Efficacy of Myopia Management using MYLO in Caucasian children. Watch here.
---
Additional information
All participants will receive a certificate of participation (for self-directed CPD purposes) which will include the length of the session.
All training is done via Microsoft Teams.
To carry out the sessions, it is essential that you have speakers and a fast internet/broadband connection.
All training sessions are exclusively for our clients and places are strictly limited. For this reason, we recommend that you register as soon as possible. Advance registration is essential.
Private training or individual training upon request.
Product overview
Optician Magazine Articles
Fitting soft custom lenses – Seven Steps to success. Published on the 2nd of September 2022. Read here
Do you want to know more?
Call our Technical Service : 0800 328 0610 (Monday to Friday from 8.30am to 5.30pm).
Are you a contact lens wearer and want to know more about mark'ennovy?
We work exclusively with eye care professionals. For more information please contact your local eye care professional.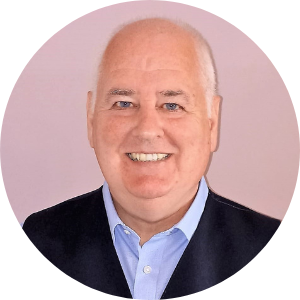 Jim Dickson
Professional Affairs Manager UK & Ireland
Jim is a highly motivated Contact lens optician who has worked in the industry for many years.
As part of his Professional Affairs roles he has written and delivered training sessions on Multifocal Contact lens fitting, Custom Contact lenses and Dry Eye Disease.
He has provided clinical coaching in practice as well as in educational facilities.
For more information contact your sales representative or our dedicated technical support team:

0800 328 0610 (Monday to Friday, 8.30am – 5.30pm)