Ensuring that every mark'ennovy contact lens is 'Individually Yours'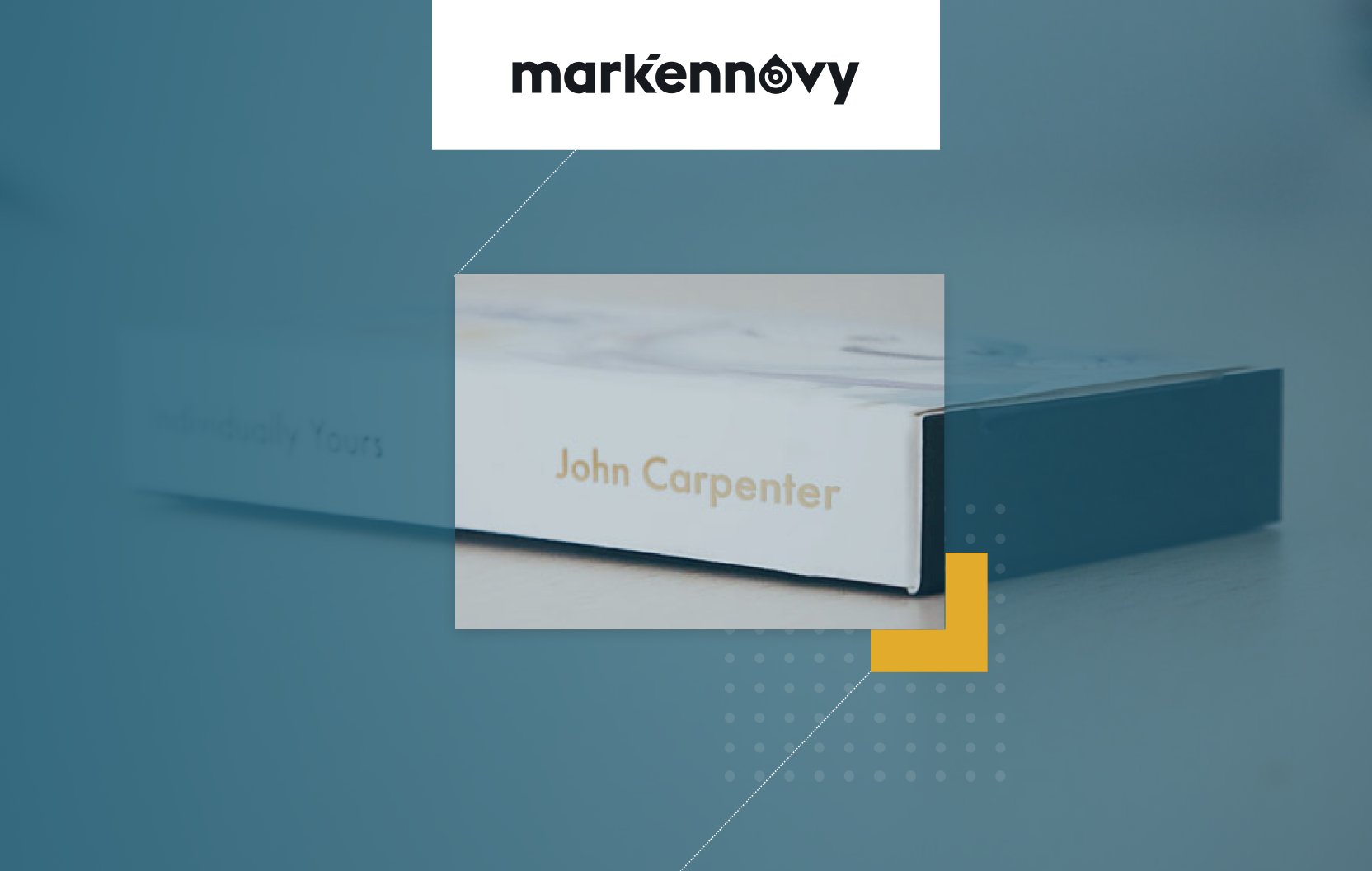 Here at mark'ennovy, we believe that EVERY patient can wear contact lenses. That's why we manufacture our premium bespoke contact lenses with an extended range of parameters, an unrivaled combination of diameters and base curves, but also with different types of materials.
As a result, we can meet the needs of wearers, ensuring perfect visual performance, comfort, convenience and, most importantly, satisfaction. Our focus is very much about producing contact lenses that are customised to the specific needs of each patient. Each contact lens is, indeed, 'Individually Yours': individually crafted for each and every eye.
What is Individually Yours?
Individually Yours is a carefully selected suite of features that have been designed to help you, the eye-care professional, add a personal touch to fitting our individually crafted contact lenses.
One of the primary features of Individually Yours gives eye-care professionals the option to inscribe their patients' name on each and every box.
We also clearly mark every box of lenses for which eye it's intended, left or right. This not only makes lens handling easier for patients throughout their wearing experience, but also for the fitting of our lenses. We strongly believe that attention to providing the best fit possible should not be interrupted by trying to figure out which lens is for which eye!
Each set of boxes for patients is carefully placed in our Individually Yours packaging for safe shipping. After the final fit, the box becomes an attractive storage folder for patients' lenses and wearing regimen.
Always remember:
We only sell through you, the EYE CARE PROFESSIONAL
We offer an exceptional COMBINATION OF PARAMETERS, GEOMETRIES AND LATEST-GENERATION MATERIALS so you can fit virtually any patient
Our customer care is STAFFED BY OPTICIANS because we believe optician-led support adds greater value to you
We typically SHIP IN ONLY 72 HOURS, meaning you have custom lenses back in practice 4-5 WORKING DAYS AFTER PLACING YOUR ORDER
Every contact lens is carefully inspected and placed in the final package, inscribed with your patient's name
Our Individually Yours suite is constantly evolving.
Contact our dedicated technical support team for more information
Contact our dedicated technical support team for more information:
0800 328 0610 (Monday to Friday, 8.30am – 5.30pm)
We are committed to helping you ensure the best possible contact lens-wearing experience for your patients.
Are you a contact lens user and would like to know more about mark'ennovy?
Exclusively sold to practitioners, please ask your trusted eye care professional for more information.