New Study Shows Promising Efficacy of MYLO Soft Contact Lenses in Slowing Myopia Progression in Children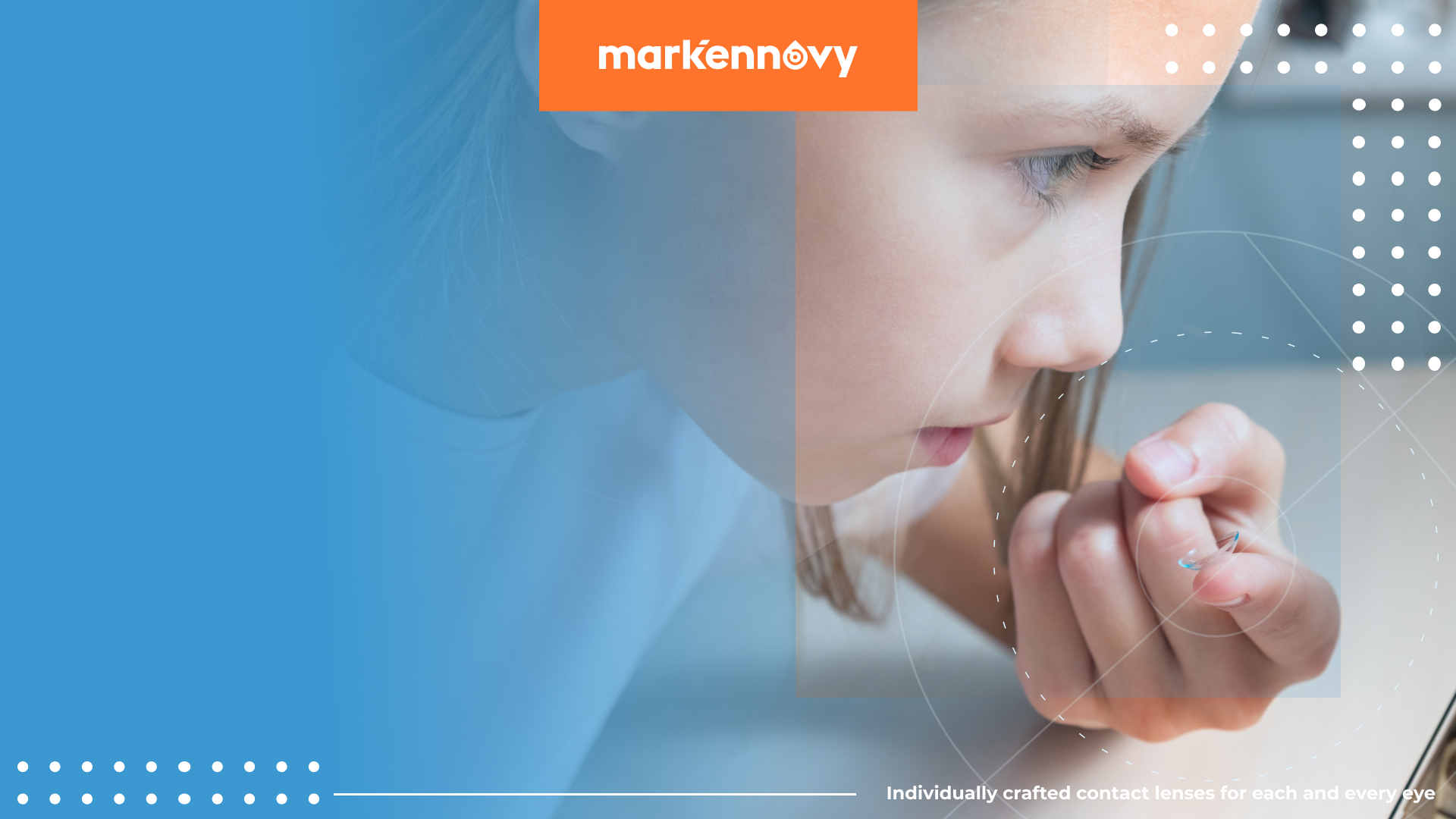 A study looks at the efficacy of MYLO: a monthly disposable silicone hydrogel contact lens designed with BHVI's patented EDOF technology to slow the progression of myopia.
Sergio Diaz, OD, MSc, presented the results of his two-year study on the efficacy of MYLO soft contact lenses with EDOF technology for myopia management at the BCLA Clinical Conference. The session took place on Saturday 10th June at 2pm.
The study, conducted over a two-year period, involved 90 myopic children between the ages of 6 and 13. The participants were assigned to two groups: one wearing MYLO soft contact lenses and the other wearing single-vision distance spectacles. The aim was to evaluate the progression rate of myopia by measuring changes in axial length and cycloplegic refraction.
This prospective longitudinal study aims to assess the efficacy in managing the growth of myopia in children of MYLO after two years of use. To measure the objective, the researchers analysed: visual acuities (VA), subjective refraction, axial length and cycloplegic autorefraction at first visit and after 24 months. There was an experimental group of children wearing MYLO and a control group wearing spectacles.
Efficacy analysis
The study's efficacy analysis focused on both spherical equivalent and axial length, an indicator of eye growth. After two years of use:
There was a statistically significant difference in the evolution of myopia between the experimental group and the control group (-0.62 versus -1.09D respectively, p<0.001). This means an efficacy of 45% on average.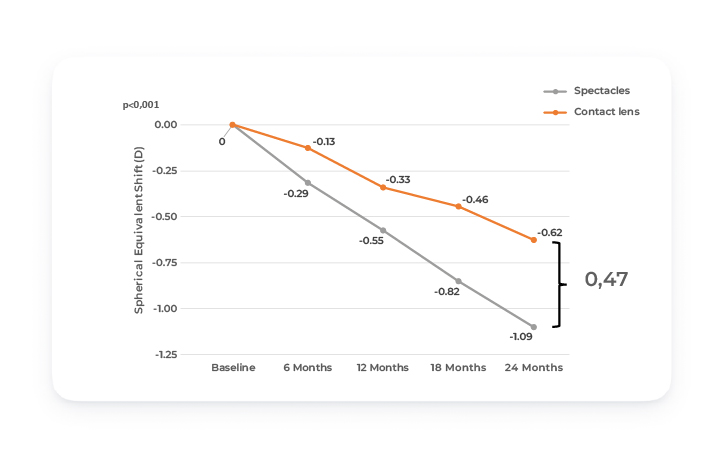 When comparing axial length, there was less axial elongation in the contact lens group compared to the control (0.37 vs. 0.66mm respectively, p<0.001). This indicates an efficacy of 44% on average.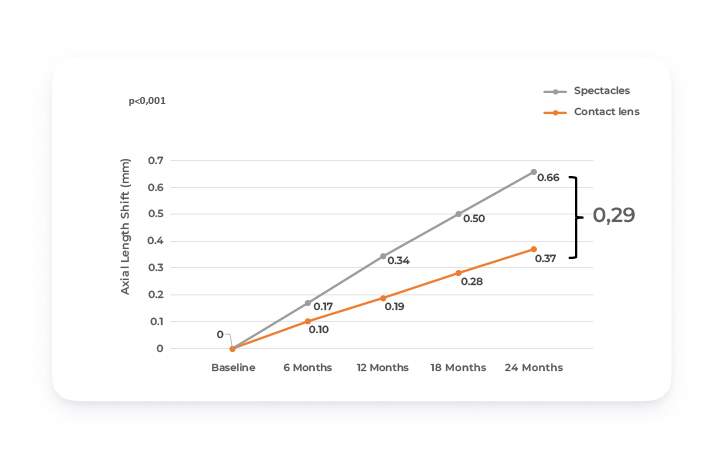 Subjective vision
The participants in the MYLO lens group reported high levels of satisfaction with visual clarity, vision stability, and overall comfort after a month of wearing the lenses. These subjective measurements indicated that the MYLO lenses are a promising option for myopia control in children.
The study contributes to the growing body of research on myopia control strategies and underscores the importance of early intervention in managing myopia in children. Slowing the progression of myopia can have significant health, financial, and social benefits for individuals and society.
---
MYLO: A winning strategy for myopia management
MYLO is a soft contact lens for myopia management:
Produced with our proven Silicone Hydrogel material
Granted CE marking for myopia management in 2019​
Fit MYLO, an on-label silicone hydrogel soft contact lens for myopia management, now available in a complete range of spheres, cylinders and axes.
EDOF technology has previously been studied in terms of visual performance and efficacy in slowing myopic progression. Also, some data on short-term visual effects of MYLO have been published.
Contact our dedicated technical support team for more information:
0800 328 0610 (Monday to Friday, 8.30am – 5.30pm)
Helping you ensure the best possible contact lens-wearing experience for your patients is our commitment.
About Mark'ennovy
At Mark'ennovy, we dedicate to innovation and a forward-thinking approach towards contact lens products, fitting and support. Our product portfolio is one of the most extensive available with an unrivalled combination of materials, parameters, and geometries, catering exclusively to eye care professionals. We support various organizations and universities with their studies related to contact lenses.
The Mark'ennovy team would also like to thank Sergio, Amaia, Jesús and Padmaja for their hard work.
 Are you a contact lens user and would like to know more about Mark'ennovy?
Soft contact lenses are a medical device. This is why we exclusively sell through practitioners. Please see your trusted eye care professional for more information.