In order to access the ordering platform, you will need an user name and a password. If this is the 1st time you are accessing our platform, you will need to register and request a password.
Here is how you register:
1. Click on the link "User Registration"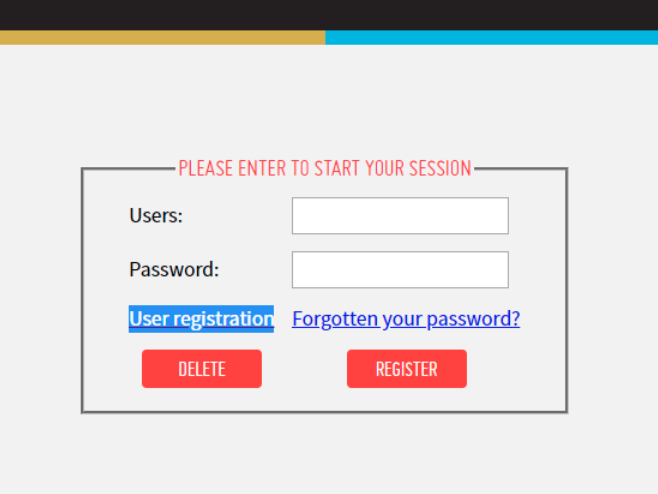 2. This will take you to the following window: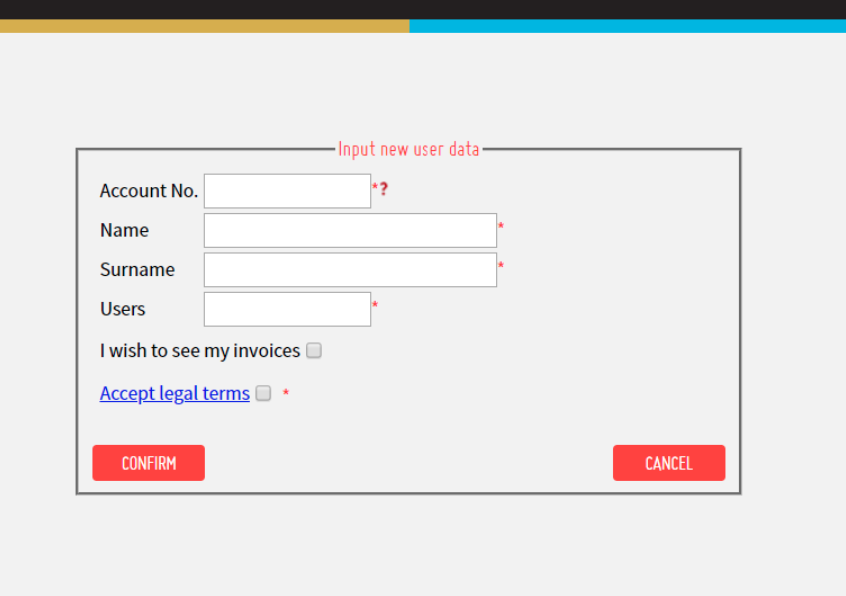 3. This is the info you need:
| | |
| --- | --- |
| Account No. | This field refers to your Client Code, which comprises three letters and five digits. You can obtain this from Customer Care department or on your delivery notes or invoices. |
| Name | Your First name. |
| Surname | Your Surname. |
| Users | This refers to the username you would like to use when logging to the system. |
4. If you wish to be able to access your invoices, tick the box next to "invoices"

5. This will bring up two more text boxes where you will need to type some data which proves you are entitled to access this level of information (this does not apply to initial registration, only once you are registered and you want to add extra users):
6. The last requirement will be accepting our legal terms -by ticking the box- which you can access by following the blue link.

7. After clicking the red box "Confirm", you will receive an email with your password. This password may be changed after you access the platform for the first time.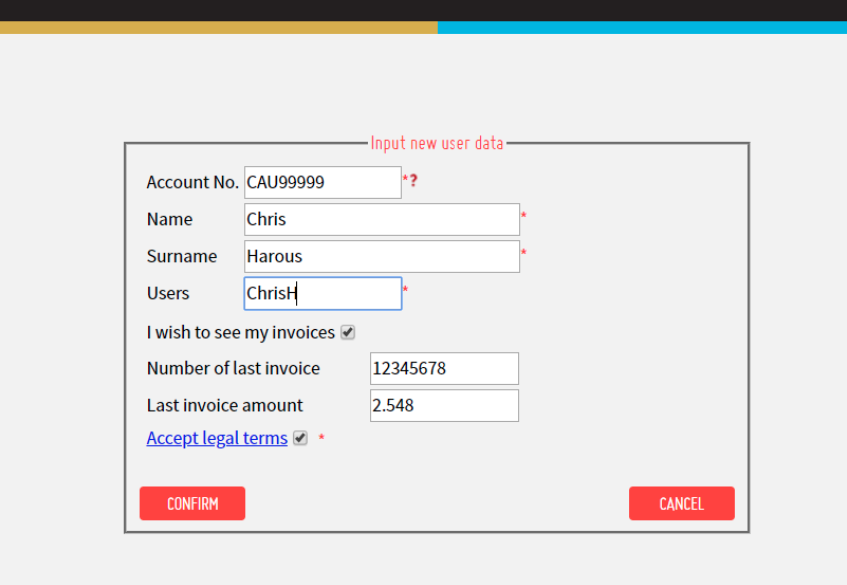 8. You are good to go! If you haven't received your email within an hour (check your spam folder) please let us know: chris.harous@markennovy.com