MULTIFOCAL TORIC CONTACT LENSES: DEBUNKING MYTHS. PART 2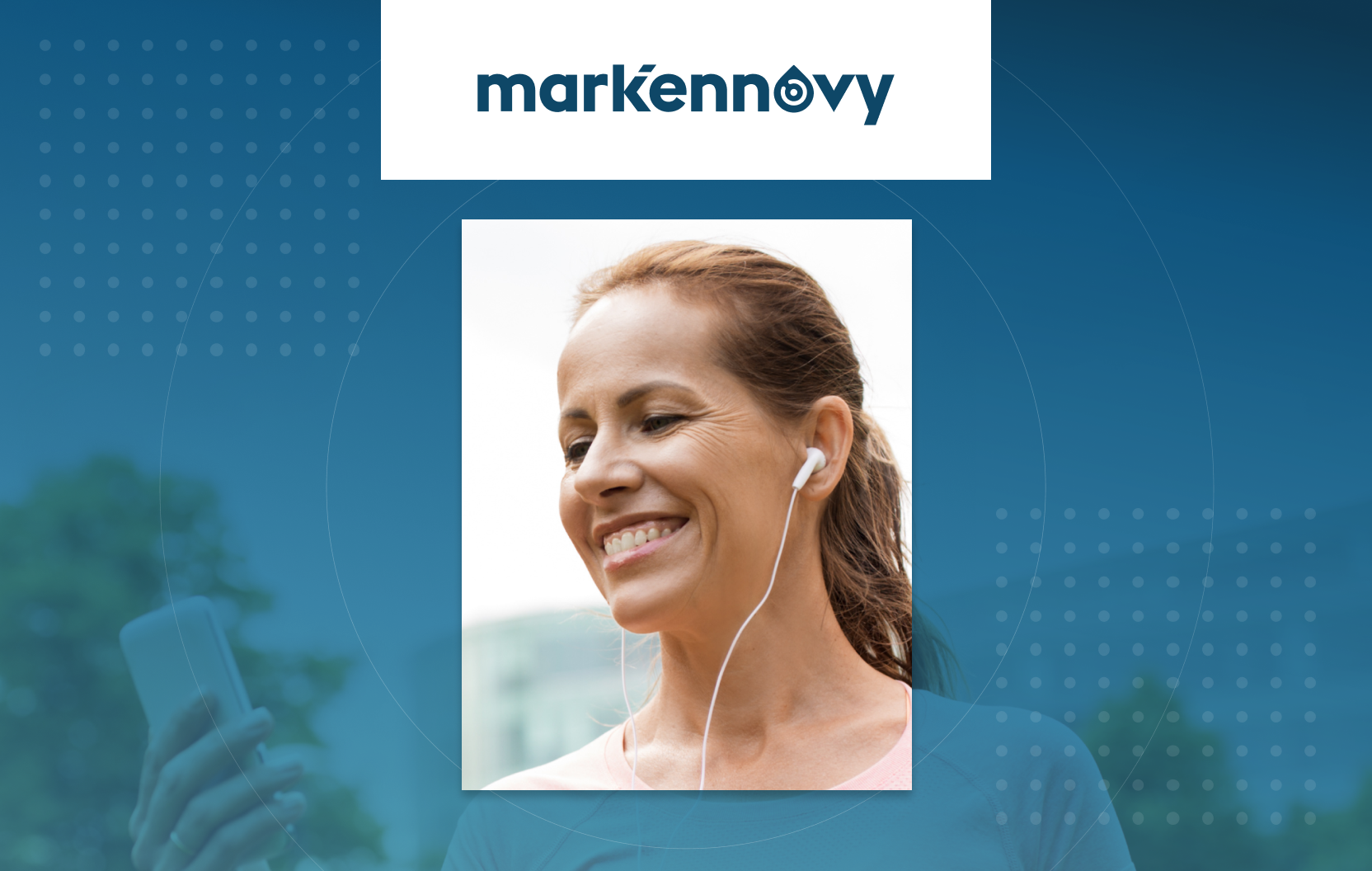 WHAT IS THE MINIMUM AMOUNT OF ASTIGMATISM THAT SHOULD BE CORRECTED?
With a contact lens, astigmatism of -0.75 dioptres would have to be corrected. If only the sphere was to be corrected, -0.50 dioptres would be the amount that could be left uncorrected with the patient still having an optimal visual acuity. This is true when the sphere is at least twice the cylinder.
WHAT CAN mark'ennovy GIVE YOU?
At mark'ennovy, we are specialised in individually crafted soft contact lenses, being able to produce more than 2 billion combinations of parameters. More than 70% of our sales are toric contact lenses1, but the most important fact that really differentiates us is that we only need to use from 1 to 2 trial lenses to find the final lens for each fit. So, we could say that we are experts in toric multifocal contact lenses. Below, you may find the list with its corresponding links to our toric multifocal contact lenses:
• Seven RX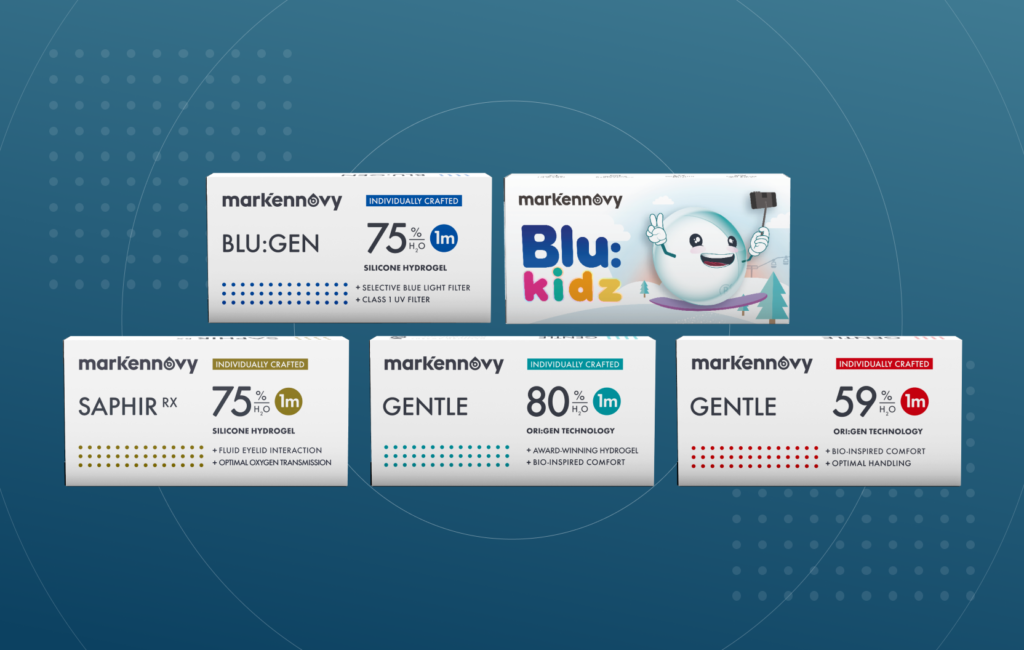 To be able to make a profit, one of the keys to this type of fittings is the speed in finding the final lens.
AND HOW DO WE MAKE OUR BUSINESS PROFITABLE?
Studies inform us that between 26% and 38.9% of the Spanish population has astigmatism.2 If we add that 41.9% of the population has presbyopia, we could assure that at least 1 of every 4 presbyopic patients will also need astigmatic correction. If we keep focusing on statistics, we will find that 1 of every 2 customers will need correction for presbyopia and, of these, 1 of every 4 will need correction for presbyopia and astigmatism. In addition, we know that due to COVID-19 the engagement in sports activity has increased significantly, and therefore the need to wear contact lenses. If we consider that people between 40 and 64 years will practice some type of sport, 38%3 of presbyopic patients will probably need to use contact lenses as an optical correction when practicing sports. Seeing all these figures, we could summarize that 38% of the customers will need:
Multifocal lenses with astigmatism
Frames
Multifocal sunglass lenses with astigmatism
Sunglasses
Toric multifocal contact lenses
Maintenance solutions
Artificial tears
Annual follow-ups
In addition, these customers have and provide us with:
Greater economic stability – greater investment in visual health
Greater loyalty – semi-annual visits for the purchase of contact lenses
Increased cross-selling – increased needs, very active patient
It is more than demonstrated that a presbyopic patient with astigmatism is highly profitable for the optics business.
CONCLUSION
Only by customizing toric multifocal contact lenses will we be able to improve the number of successful fits and that will allow us to have more time to care for more patients, to bring more profitability to our business, and to improve the visual satisfaction of the presbyopic population.
Would you like to know more?
Contact our technical support team:
0800 328 0610 (Monday to Friday, 8.30am – 5.30pm) or mkservices@markennovy.com
Today can be a good day to start making the multifocal contact lenses fits profitable.
Are you a contact lens user and would like to know more about mark'ennovy?
mark'ennovy contact lenses are only sold to practitioners. Please ask your trusted eye care professional for more information.
References
1. mark'ennovy data 2021
2. Vision Study in Spain 2020. Visión y Vida
3. National Institute for Statistics
Multifocal & Toric contact lenses, consistently shipped in 72 HOURS.